Standard Fiberglass Insect Screen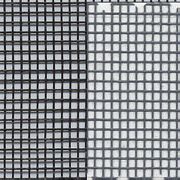 Standard Fiberglass Screening, 18x16 Mesh
Fiberglass Insect Screening is fade proof, rust proof and dent proof. Its easy to cut, easy to install screening made with a consistent mesh of unparalleled quality. Fiberglass screening will remain attractive for years and is excellent for doors and window screens. Available in four widths.
Color = Black, 100 foot rolls
You Might Also Like...
3 feet wide x 100 feet long.
Software: ClickCartPro, Copyright 1999-2018 Kryptronic, Inc. Exec Time: 0.37344 Seconds Memory Usage: 5.637146 Megabytes